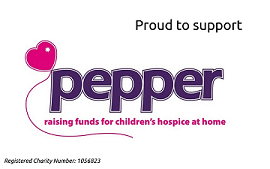 In support of The Pepper Foundation
Join us for a 5-a-side football tournament at Watford Powerleague on Thursday 7 July 2022.
We will meet at 4.30pm with kick-off at 5pm and a BBQ and presentation afterwards. We will be finished by approximately 8pm. The tournament will be made up of local Hertfordshire firms and will be a chance to network and raise money for The Pepper Foundation.
Entry will be £180 + VAT for each team, 100% of which will go to The Pepper Foundation.
Please click here to register your interest and we will send you an invoice for payment.
We hope you can join us!
Please note; this event was originally booked for 9 June but has been changed due to unforeseen circumstances.