To mark International Women's Day on 8th March we are taking this opportunity to celebrate the inspiring women in our profession. We wanted to celebrate and show the achievements of our female colleagues, clients and local businesses. The pandemic put a strain on many businesses but these individuals continued to shine through and bring light to the everchanging situation.
Natasha Heron – Tax Able podcast host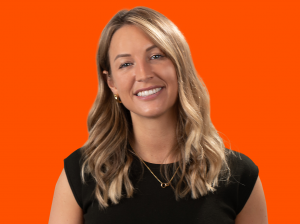 Natasha Heron is one of the Tax Managers here at Hillier Hopkins and she is extremely passionate about tax and simplifying it for everyone.
Last year Natasha launched her very own podcast Tax Able with Tash. The aim of her podcast is to give people a valuable yet manageable insight into how some of the key taxes work and it aims to empower people to make better decisions and know when to seek advice. She said "It has been a dream of mine to start a podcast about tax so I couldn't be happier that this project has finally come to life".
Her podcast has had a huge number of downloads and has so many regular listeners. She is growing a loyal audience on all of the podcast platforms.
Natasha also received an honourable mention in the Accounting Excellence Awards for her contribution to SDLT and the simplification to her clients within the tax profession.
More recently Natasha was asked to write a feature for the Taxation Magazine (one of the biggest tax publications in the UK), something she had always aspired to achieve.
Elizabeth Wicks – UK top 35 under 35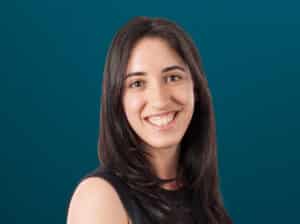 Elizabeth Wicks is one of the Hillier Hopkins Audit Directors and one who has achieved recognition for her work inspiring others.
Last year Accountancy Age named her as one of the UK's top 35 accountants under the age of 35 for her rapid career development, her role in advising schools, and for developing a network that empowers women.
Elizabeth created the networking group SHE Means Business back in 2017. Throughout the pandemic Elizabeth made sure the networking event carried on via online sessions and provided some normality for the regular attendees. She said "I want SHE Means Business to achieve more than being just another networking event. I wanted to create events where attendees take away more than just business cards, so each event focuses on a keynote speaker".
Ruth Corkin – VAT guru & SME advocate
Ruth was promoted to Principal in April last year. She is a highly experienced VAT and indirect tax expert and has sat on the Government's Alternative Arrangements for Northern Ireland Committee, is the current Technical Chair of the VAT Practitioners Group and a champion for the access to HMRC's systems for SMEs.
In July of last year Ruth was appointed to a steering committee of the International VAT association ("IVA") in her capacity as the representative for the UK VAT Practitioners Group, she represents the views and concerns of small and medium sized businesses in the UK.
In 2020 Ruth created a new service line for Hillier Hopkins, the customs declarations service. She noticed a gap in the market for customs providers and took the opportunity to provide a service aimed at SMEs following Brexit. We remain the only mid-tier accountancy firm to provide a customs service helping businesses with the documentation needed to move goods to and from mainland Europe and to Northern Ireland.
Ebru Koksal – a champion for women in football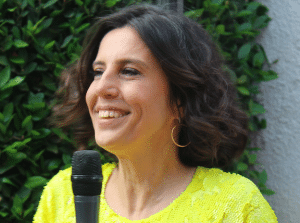 Ebru Koksal is one of the pioneers of women in football. Her career has seen her lead the legendary Turkish club Galatasaray, elected to the Executive Board of the European Club Association, and appointed the first and only female General Secretary of the Turkish Football Association.
Today she is chair of Woman in Football – a network of professionals working in and around football who support and champion their peers. On International Woman's Day, she speaks to the accountants Hillier Hopkins about her journey into leadership in UK and European Football.
Women's participation in football has made great strides in recent years driven by the tenacity and dedication of truly inspirational individuals. Ebru Koksal is one such woman. But her 21-year career in the 'beautiful game' almost never happened.
Read full article
Nicole Soames – inspirational author, leader and trainer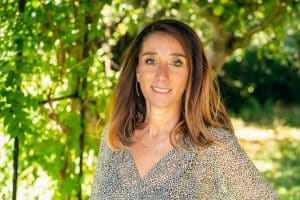 Nicole founded Diadem Performance in 2009 in the midst of a global recession, finding that when times are tough you need the best people inside an organisation to weather the storm. Developing emotional intelligence, the ability to understand the emotions that drives behaviour, is the key to unlocking better individual performance.
Starting her career in sales for global consumer businesses, Diadem Performance was born out of the desire to correct "everything that is wrong about workplace training".
"Training was either theoretical, led by clever people but with no customer experience, or by explainers, sharing what they did," says Nicole. "I knew I could do better. I want people to be inspired to take responsibility for themselves."
Read full article
Neela Bettridge – World-class coach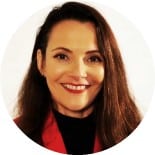 Neela Bettridge is a world-class coach. She helps men and women in senior leadership roles unlock their potential to bring about long-lasting behavioural change. Remarkably, it is her third career.
She talks to Hillier Hopkins and explains how women can break the bias and find a career that brings them the most joy.
On graduating from university, Neela joined the world-famous advertising agency Saatchi & Saatchi. She quickly rose through the ranks to account director, advising businesses and their boards around the world. After 12 years it was time for a change.
She left the advertising world to join an environmental charity, leading on policy and change. And it was there that the genesis of her third career was born – executive coaching.
Read full article
Georgia Garinois-Melenikiotou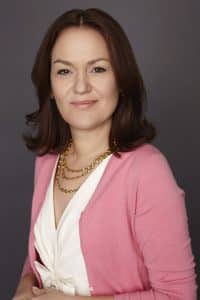 Georgia Garinois-Melenikiotou has led an extraordinary career building some of the world's most recognisable beauty brands for Johnson & Johnson and Estée Lauder. It is a career that has seen her travel the planet often with her children at her side.
It was, she tells Hillier Hopkins, a career that was entirely unplanned and one driven by love.
On graduating from MIT in the US, she joined Johnson & Johnson and over the next 27 years built an astonishing career that changed the shape of the company. She then moved to Estée Lauder in New York.
Today, Georgia now sits on the Boards of a number of beauty and medical technology businesses. She is a strong advocate for gender parity in the Boardroom, arguing that it should be a necessity not just an obligation.
Read full article
Anjum Rajan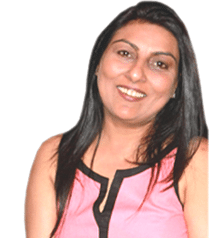 Vira International is one of the hospitality industry's most trusted partners, recruiting talented chefs from India into the largest and most prestigious hotels and restaurants in the UK and the US.
Founded over 50 years ago in India by her father, Anjum Rajan is today the managing director of its UK business. From an unheated garage, with a laptop that had seen better days, the successful business she leads today was created.
The business is built on strong financial and management resilience and needs to be to work around the government's changing immigration policies, Brexit and a global pandemic.
Read full article
To find out more or to get involved click here.